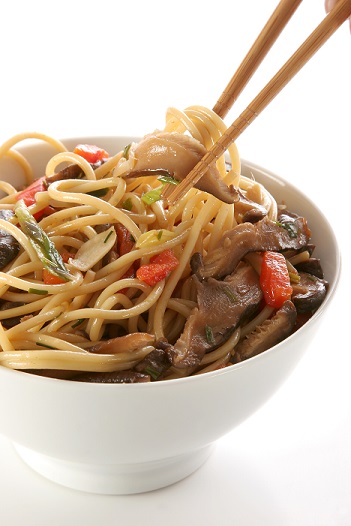 Ingredients
6 ounces angel hair pasta
6 ounces fresh sliced shiitake mushrooms
1 clove garlic, minced
1/2 onion, chopped
1/4 cup white wine
1-tablespoon olive oil
1/4-cup chicken broth
1/2-cup heavy whipping cream
Salt to taste
Ground black pepper to taste
2 tablespoons grated Parmesan cheese
2 tablespoons chopped fresh parsley
Directions
Sauté garlic and onion in olive oil over medium heat; add mushrooms as the aroma develops. Add chicken stock and wine, and cook until mixture is reduced to 1/2 volume. Blend in cream, and reduce to desired thickness. Season with salt and pepper to taste.
Meanwhile cook pasta in a large pot of boiling salted water until al dente.
Drain pasta, and toss with sauce until coated. Serve on small warmed plates, topped with grated Parmesan cheese and parsley.