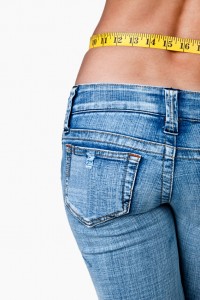 Beach Cities Medical Weight Control is a safe and positive environment. We encourage and motivate you every step of the way with the advice and direction you need to reach your goal weight and transition to a healthier lifestyle.
In the end, you will receive the support and professional care that you need to "shape a happier, healthier you…"
We are dedicated to helping you achieve long-term weight loss success. Medical weight loss is easier, faster and safer than standard diets because you are under the care of a physician throughout the course of your treatment.*
Weight loss physicians can use medications and diet tools not available in commercial or self-directed diets. We offer the best injections in Orange County! We carry the safest, most effective injections on the market.
LIPOTROPIC INJECTIONS – Lipotropic nutrients are compounds that promote the flow of fat & bile to and from the liver. In essence, they produce a "decongesting" effect on the liver and promote improved liver function and fat metabolism. Lipotropic formulas are routinely used by nutrition-oriented physicians to help with weight management.The Lipo-B injection contains methionine, inositol, choline and Vitamin B-12 (cyanocobalamin)
SEMAGLUTIDE – Semaglutide is a new FDA-approved weight loss treatment for individuals who are overweight or obese. It is a glucagon-like peptide-1 (GLP-1) drug that is delivered through a weekly subcutaneous injection, and it is now offered at Beach Cities Medical Weight Control. Learn More
GLUTATHIONE  injection "The Mother Of All Antioxidants"

Reduces Oxidative Damage/Stress
Improves Cell Damage in Fatty Liver Disease
Improve Immune System
Anti Aging Properties For Skin
Promotes Cognitive Health

Lipo Den MAX™ – Maximum boost for the highest level of effectiveness.
Contains Vitamin B6, & B 12 (methylcobalamin), as well as methionine, inositol, choline, and L-carnitine.
B12  – Important to the body for growth, cell production, blood and nerve function. It is given to treat low levels of B12 or in conditions where requirements may be increased such as in chronic illness. It helps with overall energy and immunity.
Methylcobalamin Injection (B12) – the best and purest form of B12.  It is the only form of B12  that is naturally supported by the human body without having to go through an unnecessary chemical breakdown.
B6 – Critical for protein metabolism, energy production, and normal nervous system function. It is used in the breakdown of proteins, carbohydrates, and fats in the body. It's beneficial for weight loss, PMS, and fatigue prevention.
*Weight loss results discussed on this website are not typical.  Our clinic makes no guarantee that clients will lose weight.  As with all weight loss programs, results are variable based on patient genetic make-up, patient compliance, and other factors such as time and effort. Please visit our clinic for more details.